Excellence in Audio – The Basics (a terminology guide)

If you are new to audio-video, all the tech terms can be overwhelming.
So we created a guide to help you with standard audio terminology.
In our Excellence in Audio – The Basics guide we cover:
Function of Audio Adapters
Balanced vs Unbalanced
Connectors
Phantom Power
Signal Levels
VU Meters
Passive vs Active
Amplifiers
Auto Gain Control
Limiters
Camera Audio Basics
Click here to view the guide, or right-click and choose "save as" to download it.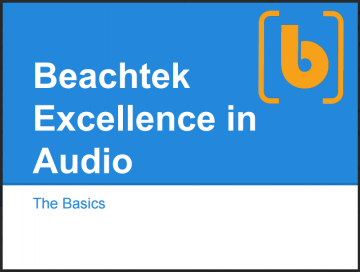 Beachtek Excellence in Audio ebook – The Basics